Create a Face: Making fun of your friends!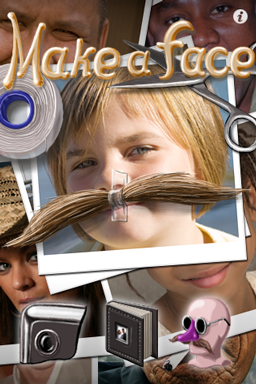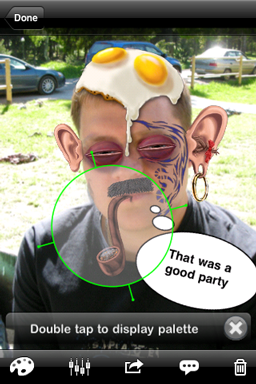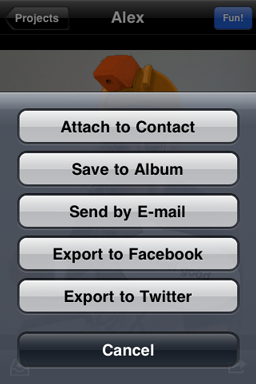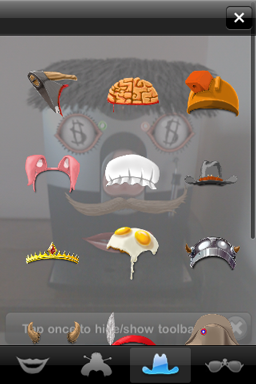 Ever wondered how your sister might look with a mustache? Or if an ear piercing would suit your boss? Create a Face allows you to creatively improve upon pics of your family, friends and foes by adding hilarious styles and accessories they otherwise wouldn't be caught dead in. You can even add text or speech bubbles to make your piece into a virtual comic. And don't worry, Create a Face will keep it a secret if you can't resist trying the rocker lips and tongue combination on yourself.
In addition to providing a good chuckle, Create a Face allows you to shoot a photo within the app or select one from an existing album. From there, you can easily move, resize, rotate and flop any of the graphics for the perfect fit with your photo. The saturation tool also helps you blend the graphic to fit in with the colors. When you're all done, either e-mail the photo to a friend, save it to an album or save it as project so you can perfect your masterpiece later on.
Features:
Free upgrades to any future version
An array of funny graphics to stick on your best friends and worst enemies
Add text or speech bubbles
E-mail your hard work to a friend without exiting the app
Export to Facebook and Twitpic
Move, resize, rotate and flop graphics for just the right look
Supports editing in both vertical and horizontal views
Saturation adjustment helps graphics blend in with your photos
Choose photos from the iPhone's camera or albums
Save your photo to an album or as a project to work on later
Autosave & Restore features prevent incoming calls from losing or disturbing your work
Create a Face demo video