Flatter Me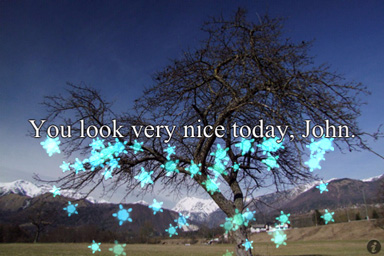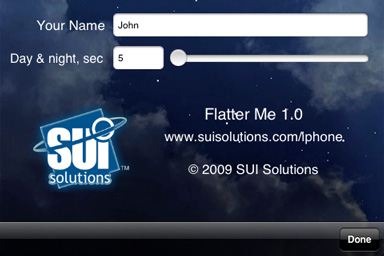 Having a bad day? Need some moral support? Let Flatter Me give you the compliments you need to boost your self esteem, improve your mood and make you at peace with the world.
Flatter Me displays compliments that are personalized just for you while relaxing nature backgrounds smoothly transition from daytime to nighttime and back.
Easily adjust the cycle length for the nature images or move around compliments as they appear on the screen with just a tap.
Flatter Me Features:
A wide selection of personalized compliments
Soothing nature backgrounds
Customizable day and night time cycle lengths
Attractive visual effects
Fun with compliments: touch, drag or throw any compliment off the screen
FREE upgrades to future Flatter Me versions